DATE:

AUTHOR:

EventX product team
Check-in App: Kiosk Mode and Breakout Session under Attendee List
DATE:
AUTHOR: EventX product team
Kiosk Mode
You can now save some manpower for checking in the attendees manually and increase the efficiency for the process!
By turning on the Kiosk Mode in settings, the scanning camera will be switched to the front camera. Attendees can now self check-in themselves by showing the QR code to the front camera of the check-in device. Our app will scan the code automictically and the badge will be printing at the same time if it matches the database.
If you want to switch from kiosk mode to manual scanning, you just need to click the "EXIT KISOK MODE" button on the bottom left corner of the screen and confirm the pop-up message.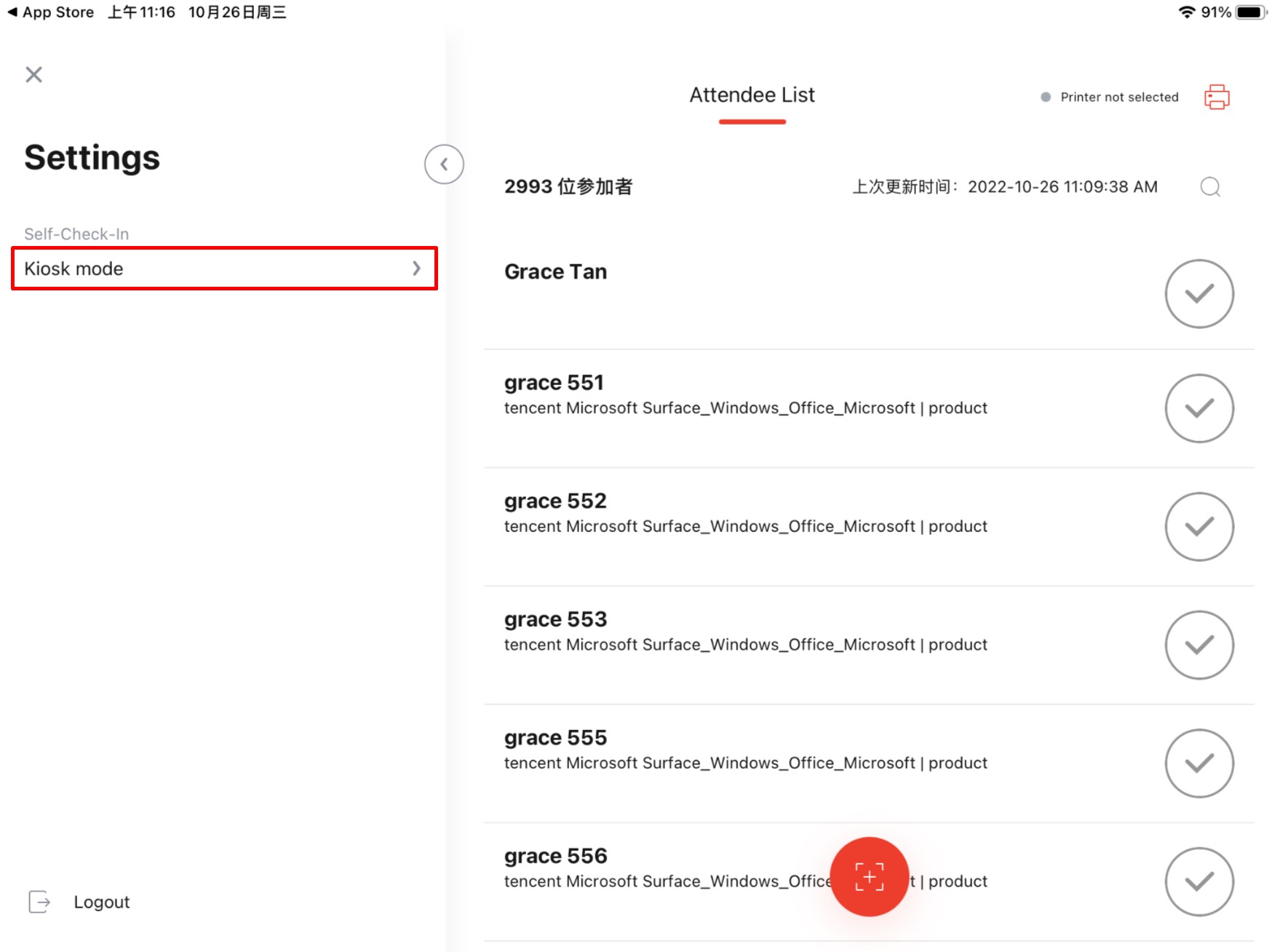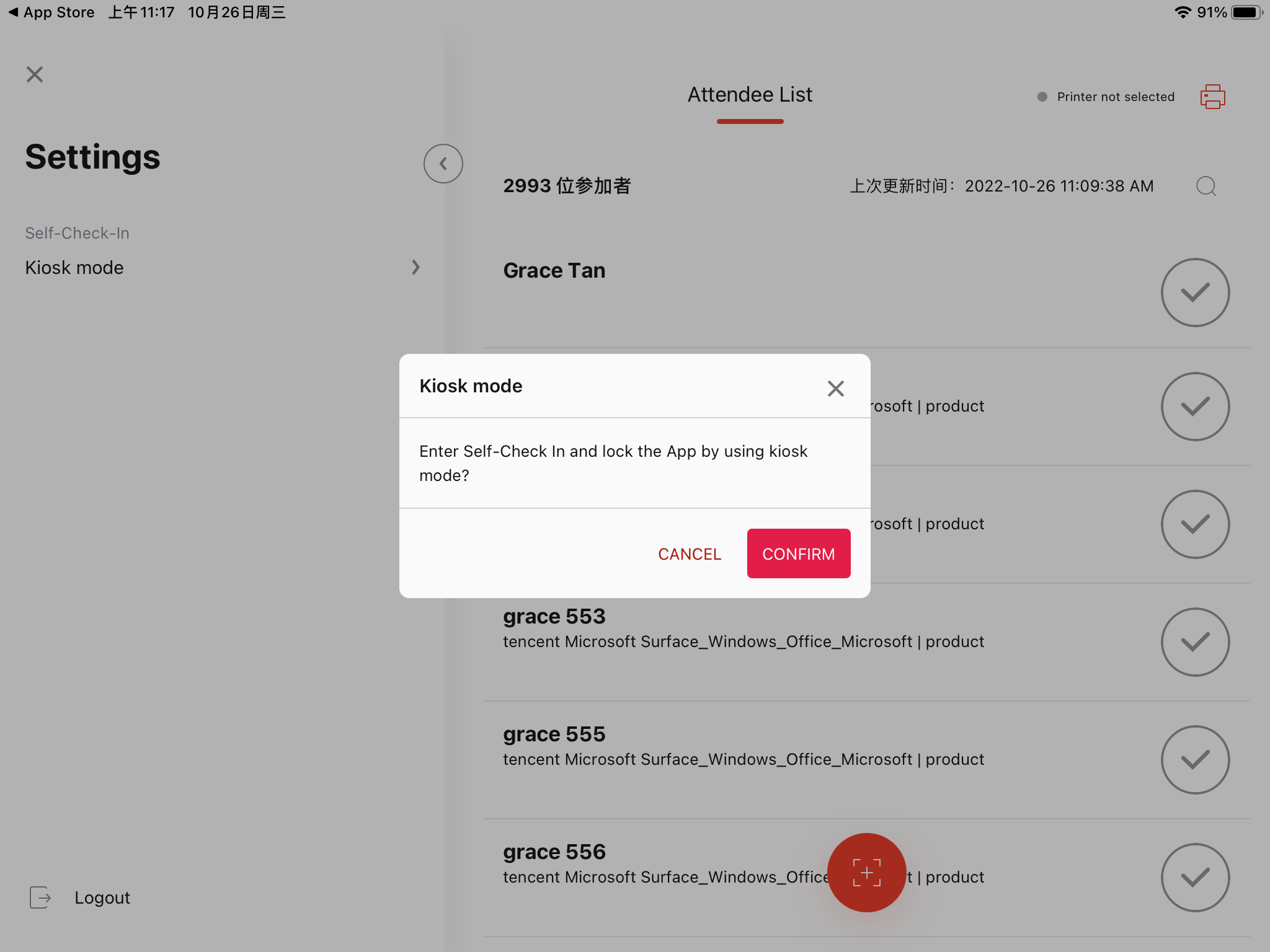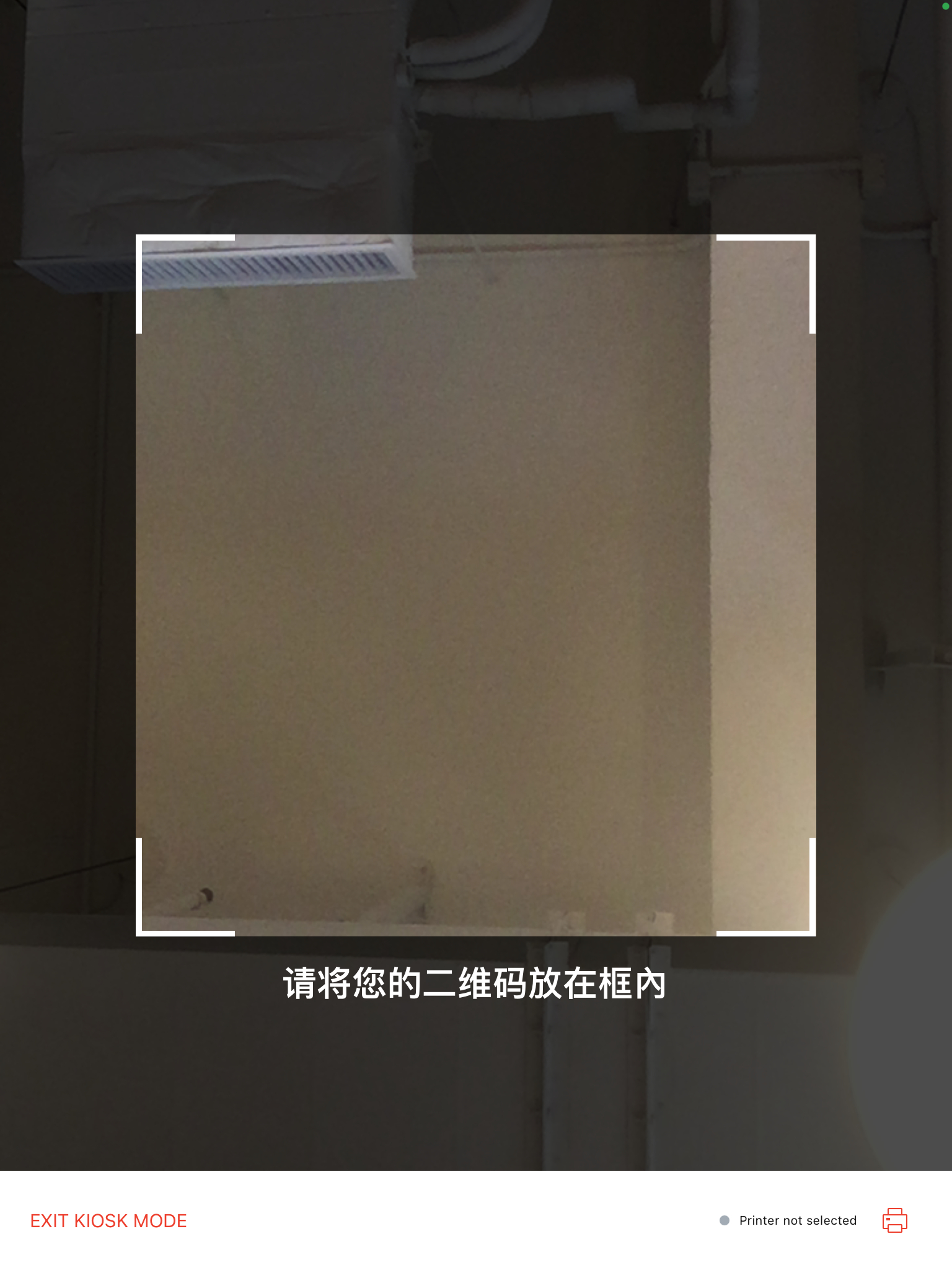 Breakout Session under the Attendee List
Breakout sessions under the attendee list are smaller groups that are split off from the list. This helps you to know better about the check-in status for an specific session and save time for check-in process. We support over 200 breakout sessions. You can select the sessions on the left menu bar in the attendee list page.