DATE:

AUTHOR:

EventX product team
Collecting event RSVP Reply in minutes
DATE:
AUTHOR: EventX product team
Effective guest list management is one of the key factors to build a successful online event. With our new RSVP feature, you are able to manage your guest list in a much easier way. This fantastic feature is not only showing what guests will attend, but also creating capabilities for targeted communication with your prospects.
RSVP invitation: Upload, Send & Track
Click on "Attendee List" on the sidebar to open "RSVP invitation" and you can find "+ RSVP invitation" button to start.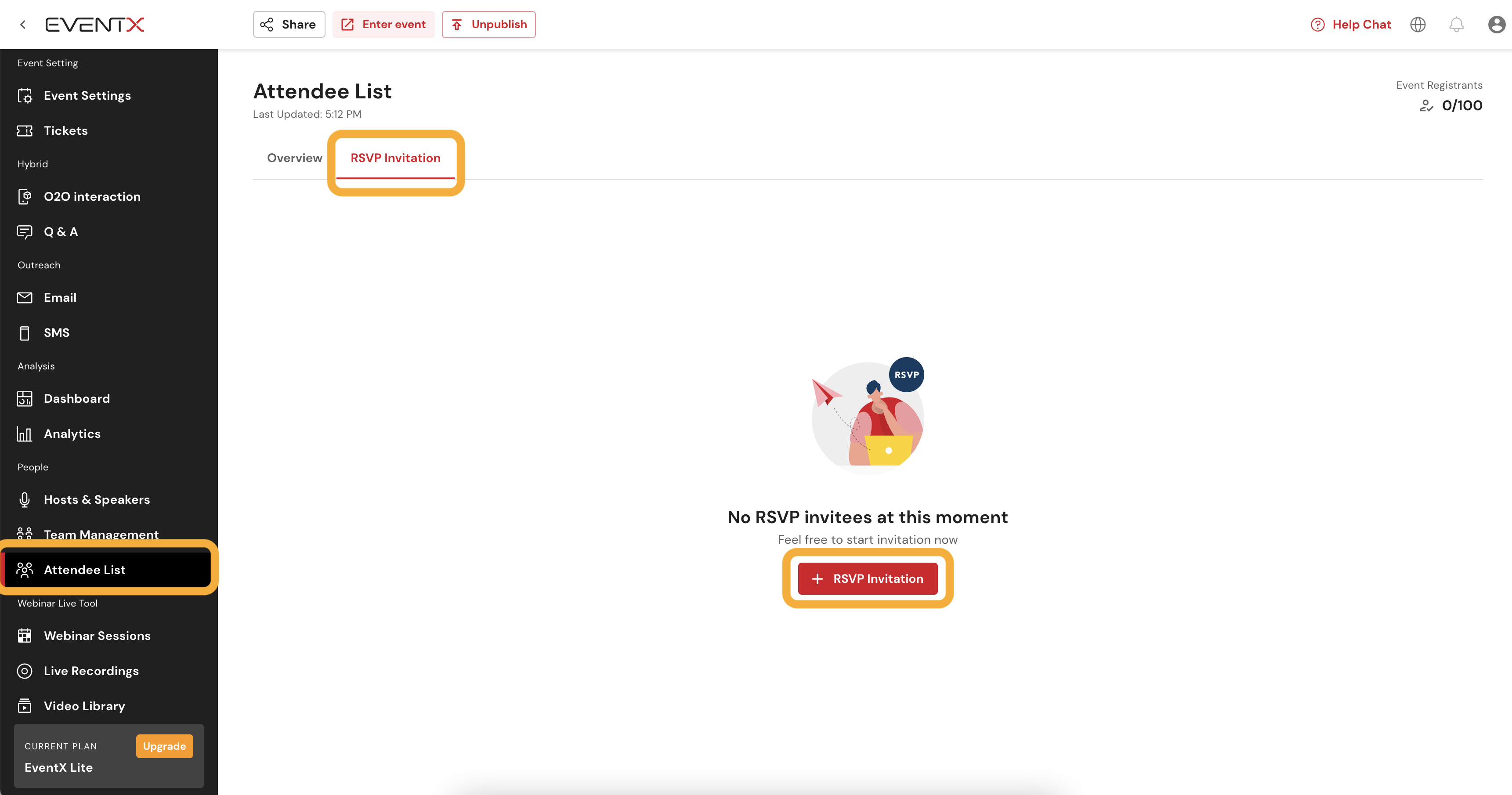 Upload your guest list to create your customized RSVP list, the invitation email will be sent to your guest automatically and you will see "RSVP invited" on RSVP status.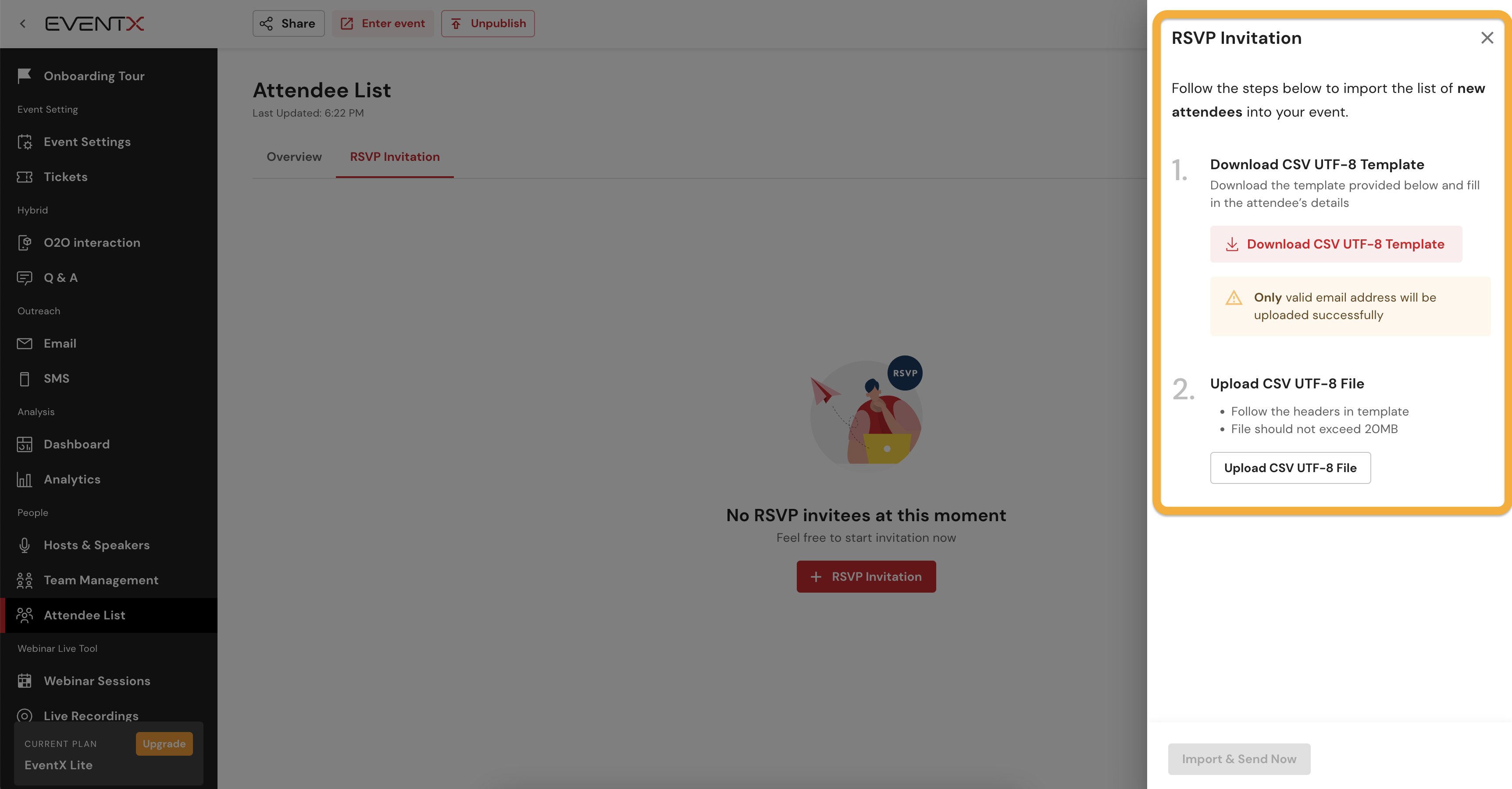 For your easy tracking, the status of RSVP guest should be updated once they respond.
"RSVP registered" means the guest confirmed to attend and completed the registration form;
"RSVP Invited" means no response from the guest or they clicked "accept with pleasure" but not registered yet.


Having your RSVP can help you to plan ahead in an effective way and ease the pressure of organizing your event. Try it now!
Important Notes
User with special role will need to register separately in special role invitation flow.

RSVP must be apply together with email editor function.