DATE:

AUTHOR:

EventX product team
Prevent concurrent logins
DATE:
AUTHOR: EventX product team
Nowadays, people expect to be able to access online content anywhere and at anytime. They may login to the same account by multiple devices at the same time. However, this may cause the problems of shared accounts and potential misuse.
EventX no longer allows attendees to enter the event from more than one device at the same time, helping prevent attendees from sharing their log-in credentials. You don't need to worry about anyone trying to share their log-in details to the others, especially when it comes to a pay or private event. This only restricts the number of device, but not the number of window tab, that means if an attendee enter the event in more than one window tab within the same browser, it will not be blocked.
A pop-up message will be shown when the system detects the concurrent login.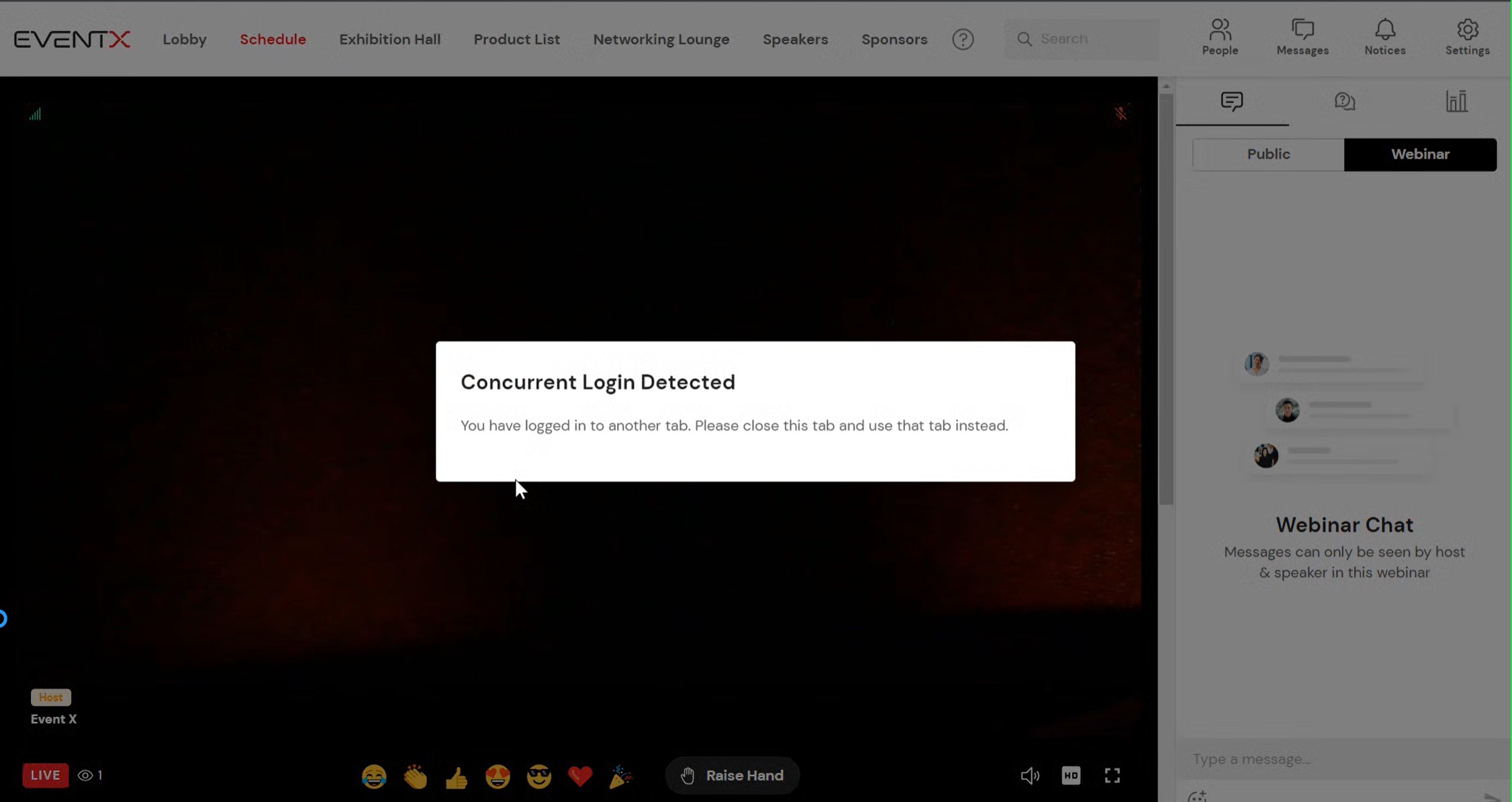 Remarks:
The block concurrent feature will not apply to different tabs on the same device.