DATE:

AUTHOR:

EventX product team
Send Test Email Notifications
DATE:
AUTHOR: EventX product team
Before you schedule your campaign, you can send a test version of the email notification to yourself or a team member to ensure it displays as expected in your attendees' inboxes.
When you build or preview email notification in our portal, you're viewing them in a web browser. While they may look pixel-perfect in preview, due to the different capabilities of email clients and web browsers, and customizations such as personalized and dynamic content, it's possible things could look different for your recipients. For these reasons, it's important to test your emails before you send.
To send a test email, click "Email" under Outreach on the left menu bar. Review your email, click "Send Test Email" button on the bottom and enter the recipients email address. Click "Send Test Email" if everything is correct.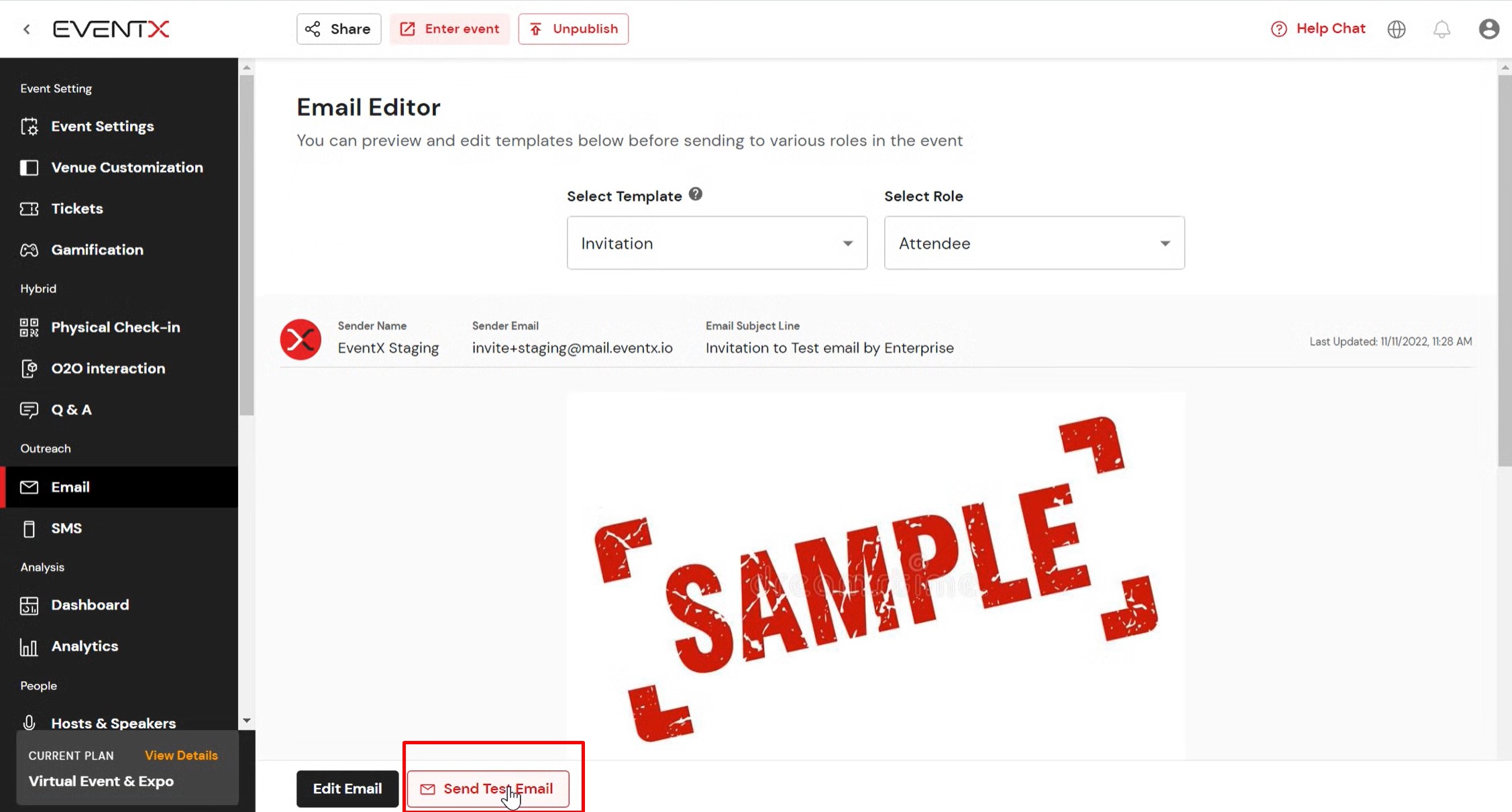 Please note: Maximum 5 recipients can be added